How I Work
Do you really want to know how I work? are you really sure? ok if you insist...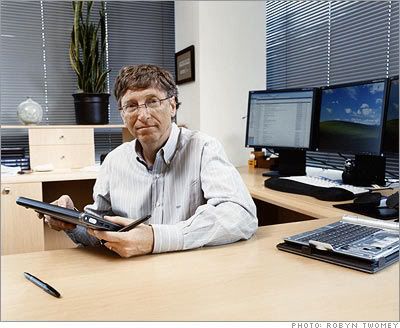 The screen on the left has my list of e-mails. On the center screen is usually the specific e-mail I'm reading and responding to. And my browser is on the right-hand screen. This setup gives me the ability to glance and see what new has come in while I'm working on something, and to bring up a link that's related to an e-mail and look at it while the e-mail is still in front of me.
Don't you think this is brilliant?...I want a 3 flat monitor too!!! I wonder if I will ever have 50,000 employees.
Check the links out
How I Work: Bill Gates