Seek And You Shall Find
Today just today, for the record in my whole life I finally solve my ultimate problem that hinders the execution of my system.
What the hell am I talking about?
It's all about the ip address thing that our network administrator is being implemented. I actually blog about it before and even post for help to most forums such as microsoft
msdn
and philippines version of
microsoft forums
,
pixelcatalyst ourpost
and other technical websites that I check when I used
google search
.
Though this forums provide some help, however none have really gave me the exact answer that im looking for. I don't know why but sometimes a jedi must walk through that path and trust his own skills alone.
Yesterday, I have decided to make sure that today i must solve the missing puzzle or suffer the consequence of not working on my system until i solve it.
And I solve it!!! raise the roof for me! Alien brother!
Here is the answer incase you might be face with the same problem:
Some important client computers in here can only access network computers thru ipaddress like if you want to access the server you have to use \\192.168.0.3 instead of the usual \\computername. It affects me alot since the system won't run on it because it uses computername to execute.
One thing that confuses me is whenever I execute the ping command together with the local ip address the result is
request time out
.
I have seen the network administrator configure it before during our wars but I did not see it clearly because I could sense that he is looking at me and he was so consited now to show it to me. He fears to be useless in the long run since everyone knows about it already. This people are also know as stupid people.
Too bad for him cause I already know how!
During morning I tried understanding on things about administrating a computers. I tried to know how
ipconfig, Nbtstat, PathPing, Tracert and arp
commands work and its purpose. If there's one thing that I know I guess its the fact that network admins are quite lame in a sense that everything that they know microsoft knows it and should have a document on how or a simple common sense should work. Afterall administrating a server is not that hard.
The whole morning I learn about it and execute everything that I need to know but still no luck. The freaking ip address infront of me is still laughing telling me
"you can't simply solve me geeko!!!"
.
I felt so tired and I felt a sleep I guess for almost 1 or 2 hrs. Then when I wake up still the ip address problem is infront of me. Then one thing that caught my attention is the norton. It has a security features on it. And as I explore things on it I saw a firewall. That looks something like this: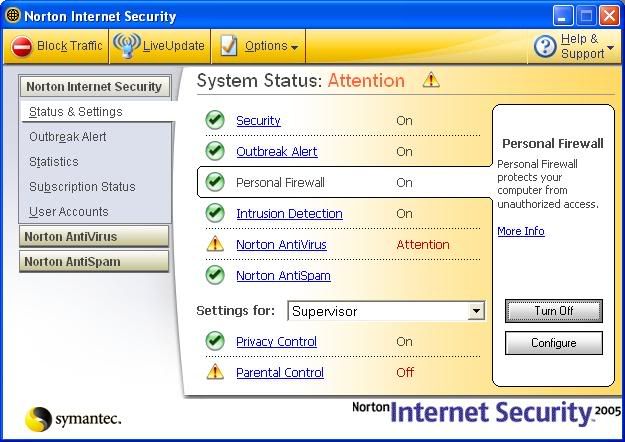 I know that firewalls exist to block user access and sometimes makes a programmers life miserable provided that he is quite an idiot.
Then change it to something very handy like this: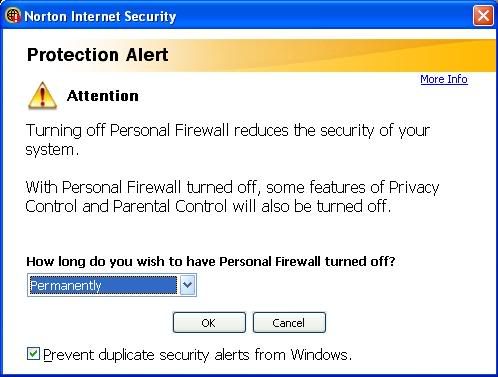 After that I decided, let me check this network.
Behold geeks and geekster!!!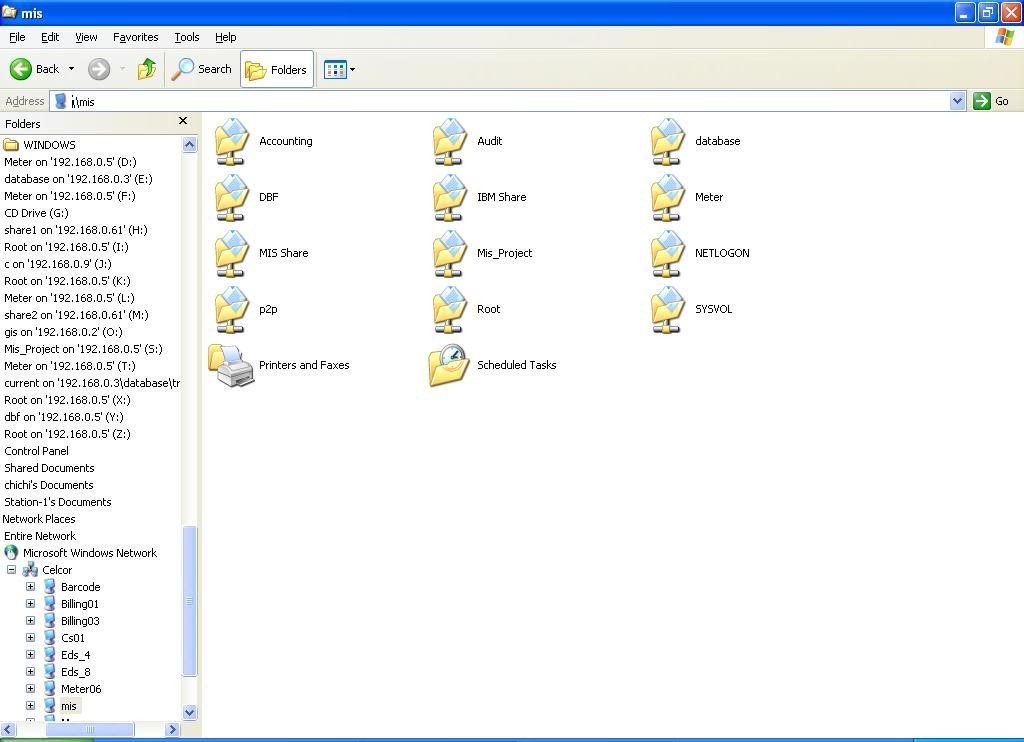 I can now access the network using computer name. Damn you freaking idiot ermitanyong network administrator. Your full of crap.
Forgive me for acting like a barbaric dude but you never know how close to insane i was figuring out how to solve this problem.
Thank God its over. I wonder whats next.
XS: You can now post for comments even if your not registerd in blogger.