Property Reports
Reports...Reports...Reports. One of the most important aspect in a company. After finishing the structural interface and business rules of property department my next task was the reports.
I tried taking some pictures with their reports but it seems to be blur. I guess I just have to explain it.
Here are some shots to their latest reports: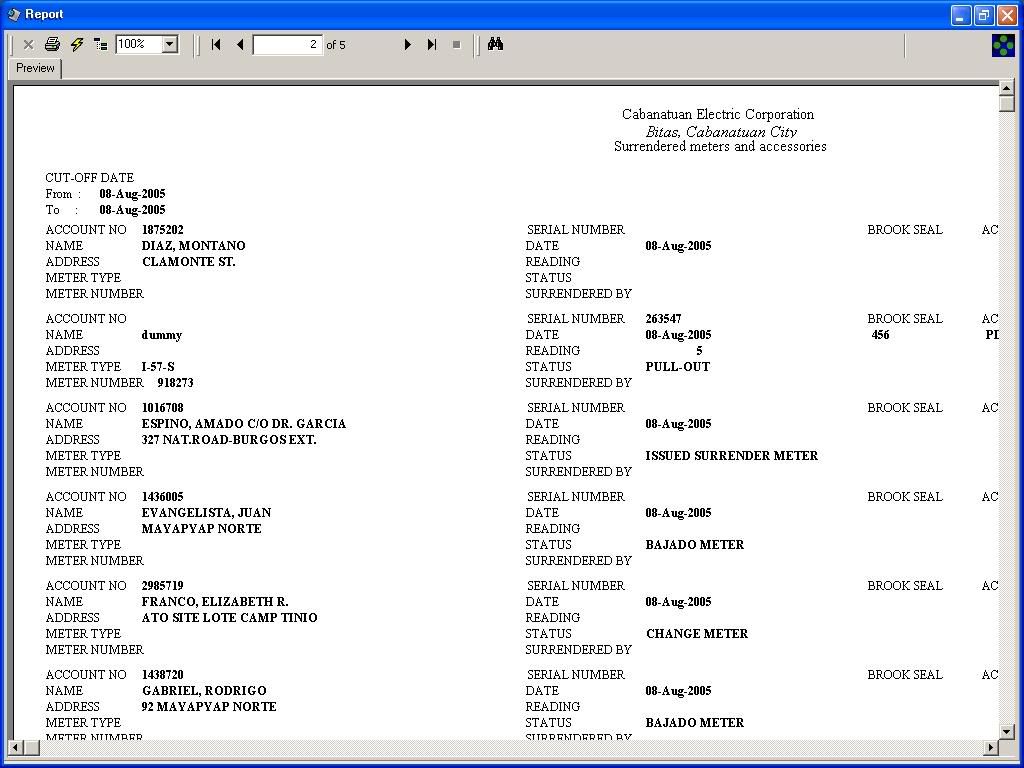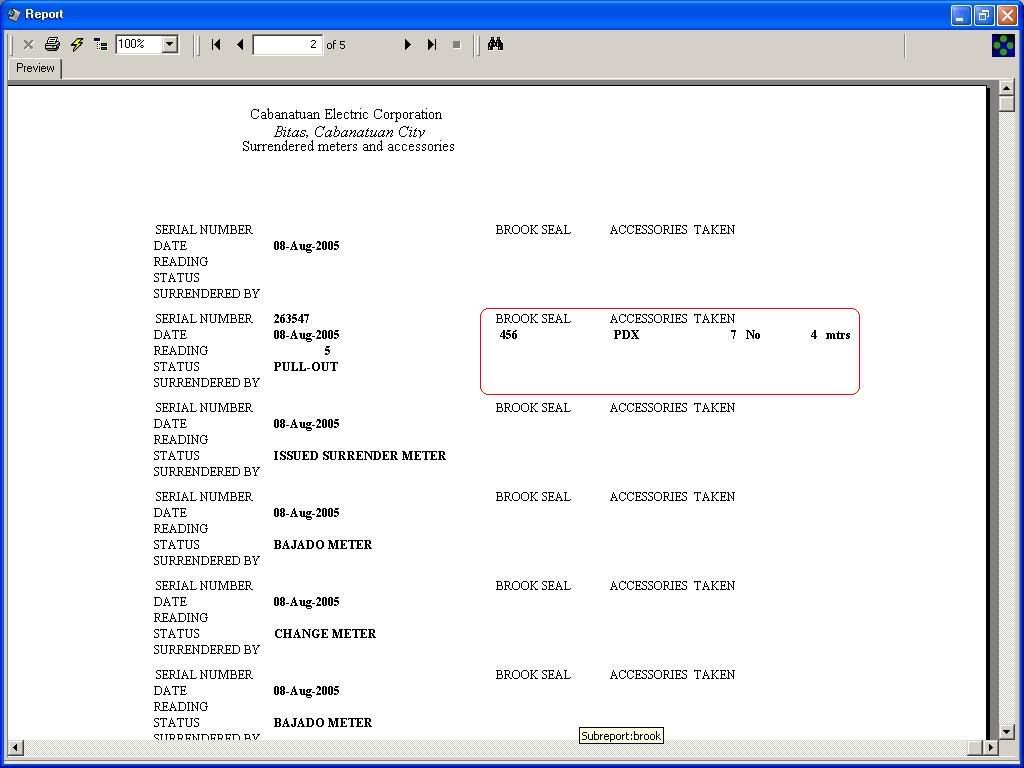 As I tried to compare their reports one of the most obvious enhancement was the design. Their previous reports is a one liner report as compared to mine which has multiple rows. Notice the red box on the second picture. The number of brook seal and materials is in a form of one to many relationship. I don't know how the previous developer manage it to compress in a one liner report but the thing is the user requested me for a detailed report.
With this design the report can display from 2 to 5 number of brooke seal and materials. Making it more precise and accurate in presenting details. Id rather choose printing an additional paper with complete and detailed report rather than saving some paper with the lack of accuracy in information.
Time for me to punch these keys for the final test. Say bye bye to
bodega.dbf
.