SM Mall of Asia
Saturday May 27, 2006 as I joined the celebration of my beloved Aunt's 56th Birthday, one of my cousins who lived in Dasmarinias Cavite visited us in the Medical Mission Convent and for the first time we met each other. I never thought that this guy exist after all. We did had a lot of chat about how he stayed in our home then together we ate our lunch with a yummy ice cream and cake. It was really fun as I look at his 3 little angels enjoying the food and doing those weird things on their ice cream. It was quite funny to see how those little children so innocent in eating their food, they never fail to amaze me how simple their joys are and living their lives seems so wonderful.
After a very good lunch all us are stuck into where and what we will do next, fortunately my cousin remembered the new mall called "Mall of Asia" which is near at Roxas Boulevard. We decided to check it out to see how good is it and once again the man behind it never fails to amaze me. Though I did not brought a camera since I don't have one I could share to you some of the pictures that I download.

This is the entrance...It will totally blow your mind away.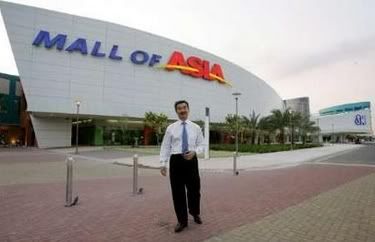 Henry Sy, the mind behind SM Malls.

Before I continue those pictures I want to give you some interesting information about Henry Sy.

I do have a lot of idols especially on those person who can make history and change the world however, most of them are foreigners but this time as I walk into the side walk of SM Mall of Asia I could never imagine putting myself in the shoes of Henry Sy and proving to the whole world that a Filipino culture is world class.

Three times his doubters said he was crazy, and three times he proved them wrong. 77-year-old Henry Sy has finally launch his most ambitious project, Mall of Asia, which he says will be the world's biggest.

I could totally agree that if Bill Gates is the role model of an American Dream, Henry Sy is the modern hybrid of a Chinese blood with a Filipino attitude. He should be our country's super hero.

With 14 malls in the Philippines and one in China Sy is worth $1.5 billion 2nd most richest man in the Philippines.

If one of you might ask me how freaking big is this Mall of Asia here is the statistics:

At 5.7 million square feet, this huge development alongside Manila Bay, one of the world's largest natural harbors, eventually become — on paper — the world's biggest shopping center. It would offer not only shopping but also a hotel, leisure and entertainment facilities, a school, a medical center, residential and office condominiums and even a church — a potential attraction in a country with the largest concentration of Roman Catholics in Asia. The site already houses the SM Group's new corporate headquarters.

Due to the global economic downturn, the master plan for this giant development has been drastically revised. The development mode has changed from high-rise to low-rise, slashing the construction cost from 7.5 billion pesos ($139 million) to 2.5 billion pesos.

From 7 story building to 2 story building.

The company envisages a cinema complex, an ice-skating rink, a pool hall and video game arcades.

Here are some interesting pictures that I pick especially for you guys...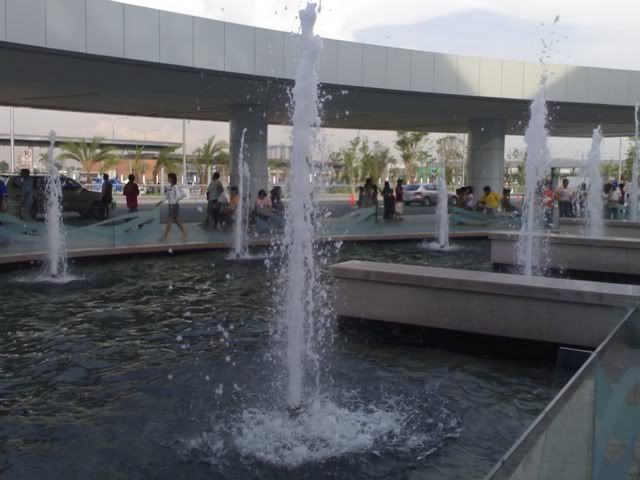 As you enter the mall one of the most captivating site is the fountain.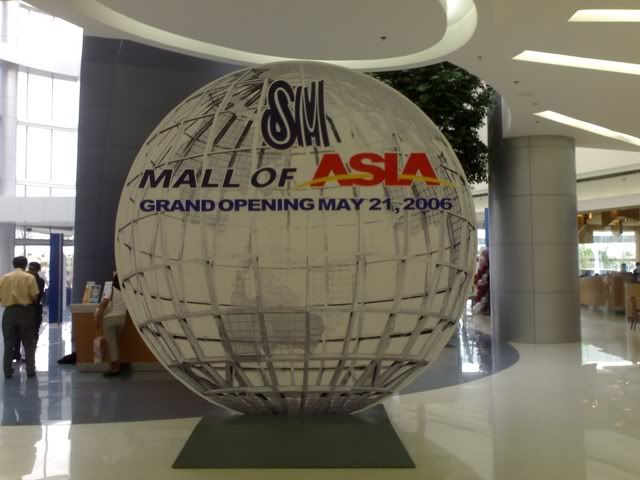 At the center you will see this awesome globe that will remind you how awesome your own country is.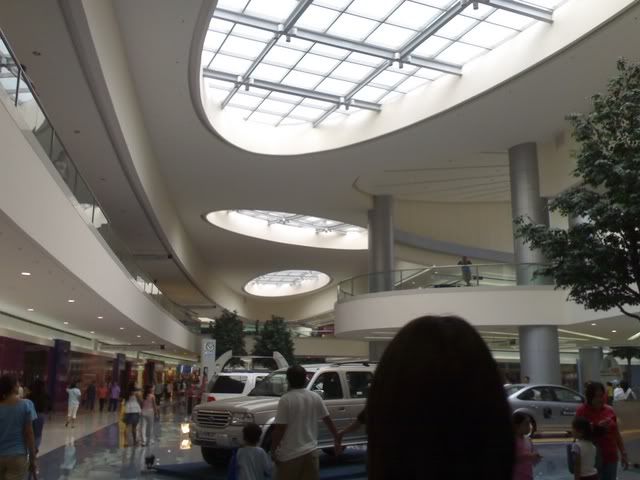 Inside the mall. Lots of cool cars such as the Mazda 3 zoom-zoom and ford infocus.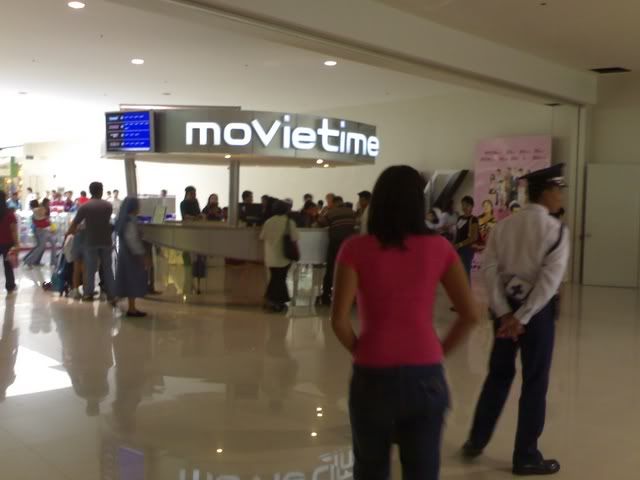 The IMax Theater is known to be one the best with screen that is roughly eight stories high and it cost P300. I wonder how's the sound effects?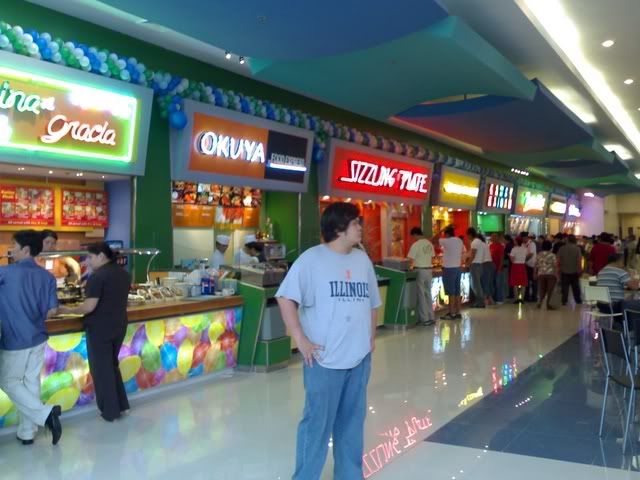 Lots of stalls incase you might get hungry but I don't think you can eat comfortably since everything is jam pack and the place looks like a modern version of Quiapo.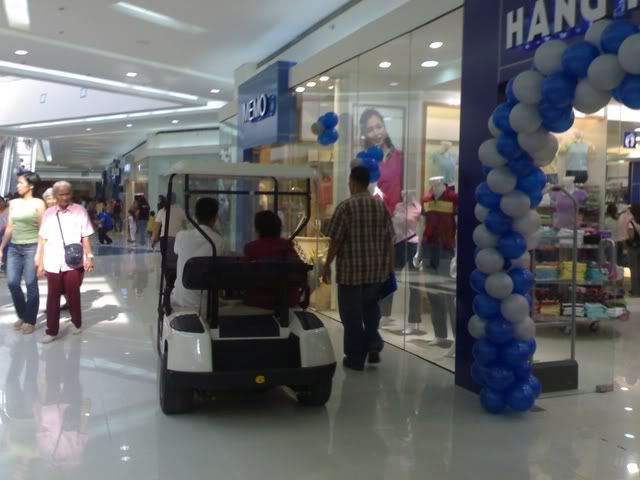 Carts for the elderly.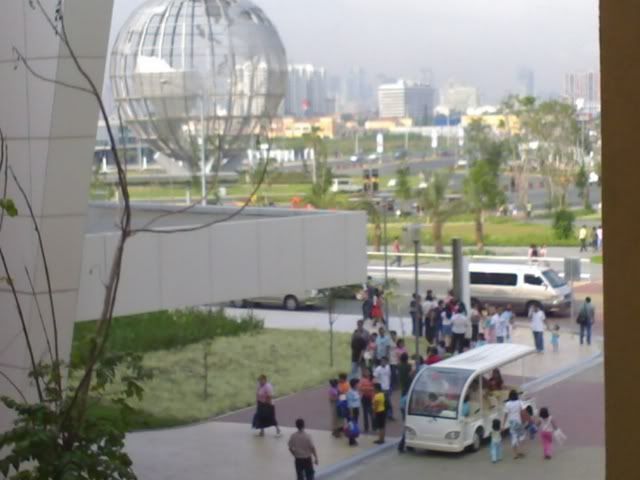 The 20 seater tram that will help you tour around the mall and see its magnificent beauty.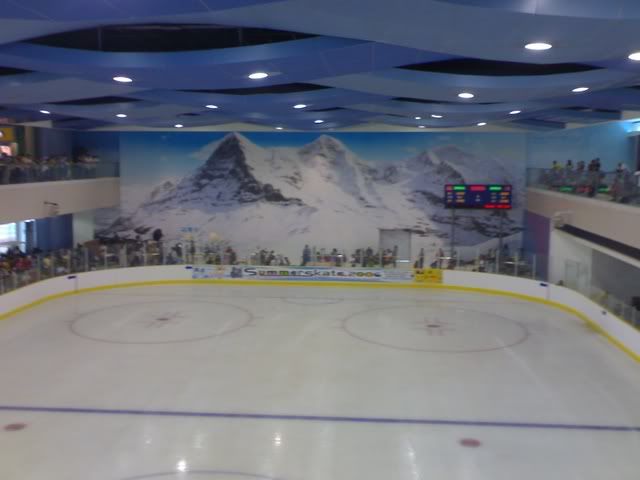 Olympic ice skating. There is ice in the Philippines :D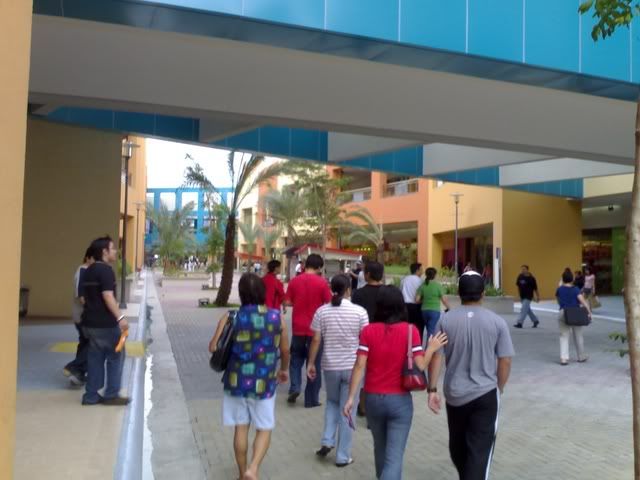 The south wing.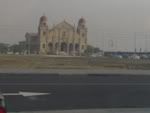 The church.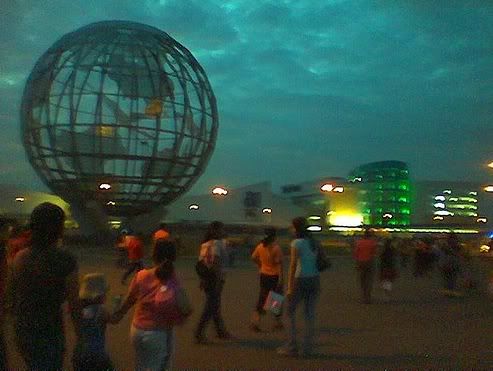 View during night.

The worse part of this mall is the parking space it is not yet semented.

Hope you enjoy those pictures. If you have time do visit the mall

Most of the words that I used to describe Henry Sy and SM Mall of Asia came from this site: WILL WORLD'S LARGEST MALL BE BUILT IN PHILIPPINES?

The pictures came from this site: SM Mall of Asia