Reducing the Views
I must admit that during the development time of my system I have been abusing our server to take full control on the handling of data leaving the client computers quite spoiled with their processor though the network bandwidth felt the pressure of traffic as I throw all the major transaction on their main highway. Having 1Gbps bandwidth in our switch and a dual processor in our Intel Xeon server makes me put those entire machines to their limits. I just can't believe that a file base single task database in a 2.6a FoxPro database perform so smooth in an environment like this. Which leads me to a simple question what about a database server that is created for multi-tasking? It did perform very well during the test run all my frustration and fears was quite solve but not after a rigorous analysis and observation of the performance in Sql Server 2000 plus redesigning the database table and Visual Basic codes.
At the second week of May I have fears that I would add up another 4,000 views just to execute one report. Imagining the number of task I have add up I began to look things ahead of me and finally come up with a conclusion that it will took me another 2 months just to make those views. Not that they where difficult but rather due to the number of views that must be combine and build everything will be bloated. As I internalize about the situation I have realize that I was very much abusive and dependent on SQL Views that I almost forgot the power of the programming language to solve certain scenario. Then on the next day as I execute and use the programming language it only took me half day to get the job done as compared to the views that I have coding over and over again. It did reach the peak of 6,456 before I came into my senses that hey I'm using kindergarten moves.
In summary, just imagine the comparison if I proceed with the views it would take me another 2 months to complete the report while when I use the programming language it only took me half day. Thank God! Here is the shot after I trim the unnecessary views.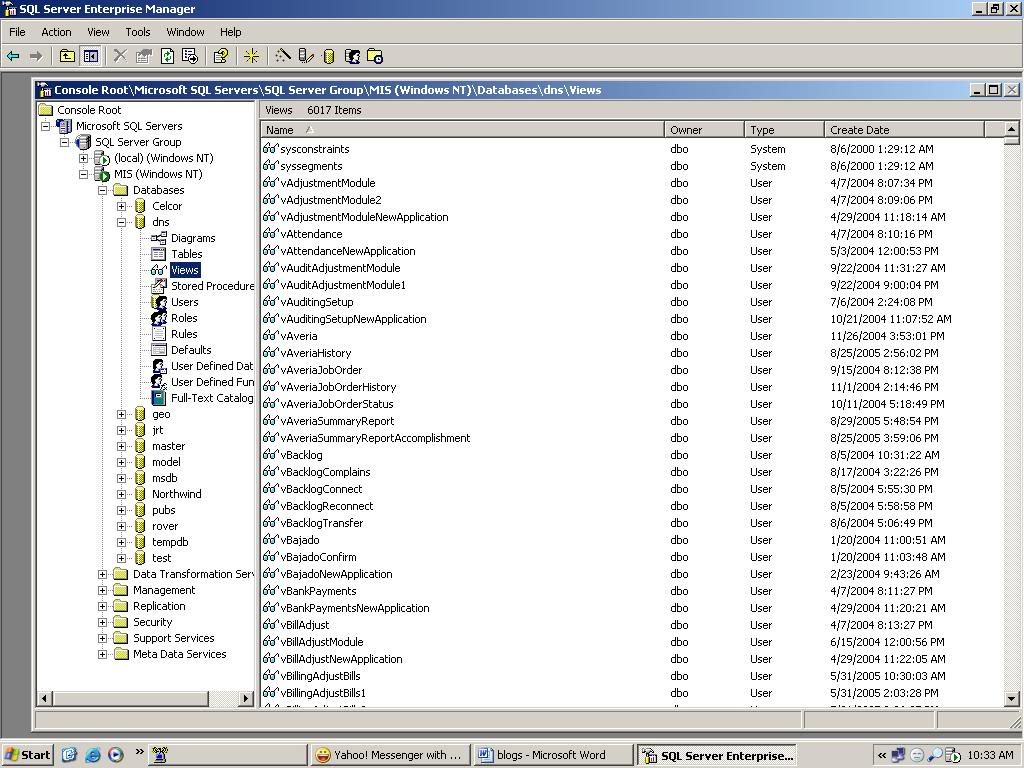 Guess what? I'm a happy geek! more work to go...