My Birthday
How do you celebrate your most memorable birthday? For almost 26 years of existence in this world I never bothered to ask this kind of question not until I experience it. Most of the time my family is always there sharing my joys as we gather together and celebrate. Things change when I experience one of the rarest birthday celebrations I ever had because it was weird.
It all started when I was starting to work on java features doing all those amazing stuff like arrays, integers, strings, controlled structures and user interface. As I was enjoying working with interface using Netbeans 5.0 one important feature that made me appreciate the power of Visual Studio and that is the drag and drop capabilities (Fortunately, Netbeans 5.5 support the drag and drop capabilities ). During those times I said to my self "I better check out Visual C# exciting features…" I called our Geeks Cave which is Nebith to check who is present. Luckily, Paul the person that I wanted to see was the only one working seriously at around 9pm at night where most people are enjoying the ambiance of Christmas even though it's over.
After a couple of chit chat's I decided to go there to feel the real action and boy I was at the right time at the right place. When I got there Paul was working on his Lending System then we talk about codes from connecting database to user interface. While discussing codes such as arrays, connectivity and multi-tasking I notice one box inside the room and some goodies that were spread on top of the bed.
Paul showed me some cool mugs and it looks something like this:
After talking we decided to go out so he can take his vitamins (yosi break). While talking outside Wilmon came along and join the fun. We talk a lot of Windows Vista features and Office 12. Not long ago Vernon came and join us and for the first time we were once again united as one. It's been a year since we gather together and have some fun but the real fun has just started when Vernon shells out some cash and I mean bigger cash worth P100 hahaha.
I never really expect what they will buy since I have been gone for almost a year. While waiting for Paul and Wilmon outside the grocery I was really wondering what type of food they will pick and after 5 mins. Guess what they brought for us?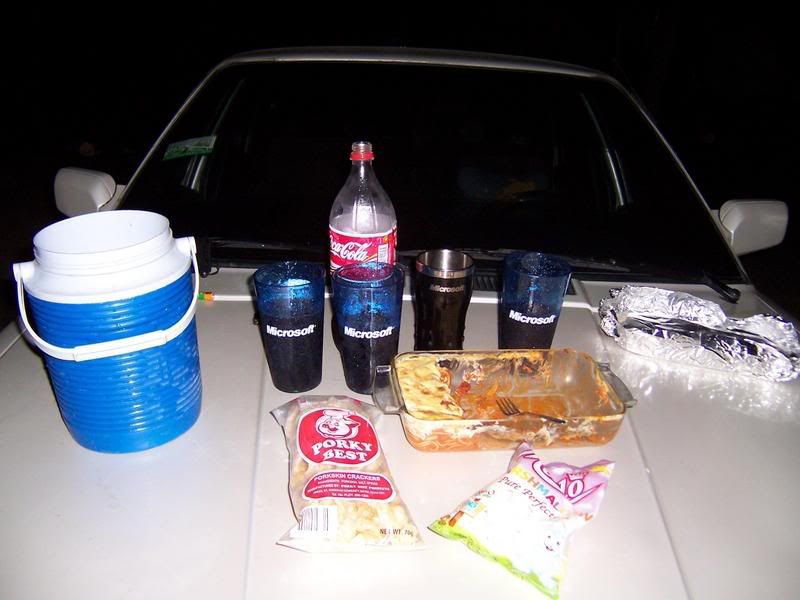 Seriously speaking as you look at those foods we got like: Proky Best, Home Made Spaghetti and Coke is acceptable however, when you look at mallows it's somewhat weird because I don't see it very often except for children's party hahaha.
We had fun and enjoy the night, Paul even explained to me as to why mallows became part of their daily session as they eat. He said. "It all started when Wilmon had a tooth ache and they what him to enjoy too so they bought mallows for him."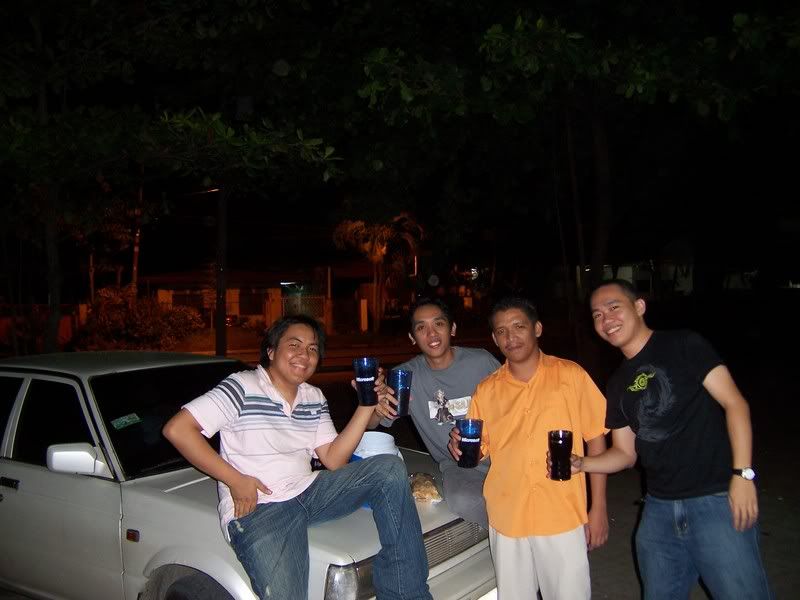 It was a memorable celebration because it was simple and yet we had so much fun talking things about work, wifi collaboration and of course Microsoft.
After our celebration Wilmon showed us how he hacked the World Bank and transfered 1% of
US
tax to his account hahahaha just kidding. Seriously, it was all about the exciting features of
Vista
and Office 12.
And oh the bag was also pretty cool...