Macworld January 2007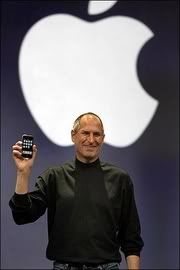 Steve Jobs
The moment I got back from work after a long vacation in Davao City I immediately check the two most important keynotes that I always monitor: Apple and Microsoft.
Things didn't go pretty well the moment I click the link to run the video because of our crawling internet connection. I always end-up hanging and begin to wonder how cool their keynotes are so I decided to read some news in Yahoo to get the details about it.
At the technology section in Yahoo News the battle between Apple keynote in San Francisco versus Microsoft CES (Consumer Electronic Show) in Las Vegas was always at the front page for the past few days. Basing on their articles it seems that Apple won the battle despite the 4,000 audience compose of Apple employees and reporters against Microsoft CES 17,000 audience.
I decided to pick the Macworld and stay up late because it is the only way to suck the bandwidth I need to view the video and find out how cool the presentation was. Indeed it was historic and remarkable from the kick off start until the standing ovation ending.
Here's my own personal review.
Steve Jobs started presenting their sales, stocks and position as to where Apple Inc. is going through and man their revenues just keeps on getting higher. It is a sign that Apple is back once more in the world of tech competition.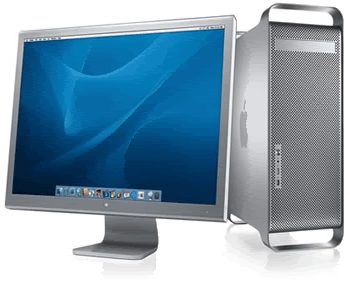 Mac
The iMac have managed to capture a great number of users from the day they decided to switch to Intel processors last year until the kick-off start of January 2007. More than 50% users who have never tried Mac have made a switch already the moment they saw this lighting speed computers. In fact one of the most highlighted person Steve Jobs presented was Jim Allchin from Microsoft. Last January 07, 2004 at around 8:40 am Jim send an e-mail to Bill Gates and Steve Ballmer entitled "Losing our way." He quoted them with these intriguing words "I would buy a Mac today if I was not working at Microsoft."
Steve was smart enough to take advantage this moment in his keynote and offered Jim a Mac by the time he will resign from Microsoft. It was a real blow to the Microsoft team.
The Apple team made ads again to Vista which talks about a major surgery to Windows OS and the audience simply love it.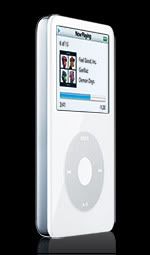 iPod
The holiday season was almost over that time and oh boy Apples Music business is hot. Ranging from iPod, iPod Nano, iPod Shuffle and iPod Video they are all leaders in their own category. iPod which is the worlds popular music player and iPod Shuffle as the worlds wearable music player.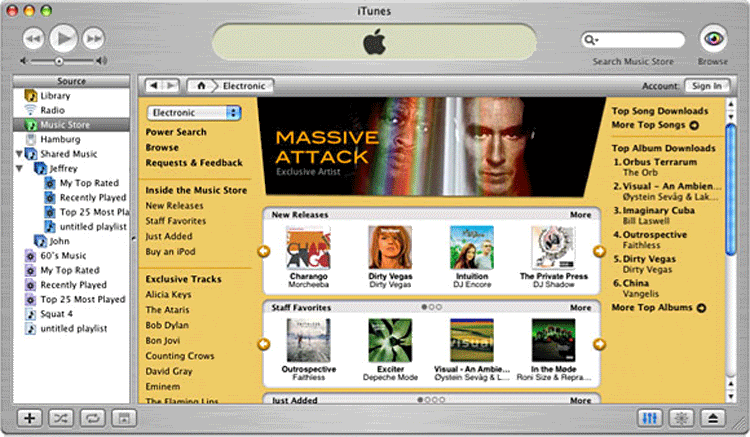 iTunes
iTunes sets a new record for Apple. They have sold 2 billion songs and they have step-up from being number five to number four beating Amazon in music sales. They have pushed the videos up to 350 videos and they have sold 50 million TV shows. At the start of iTunes their pioneering partner was Walt Disney and they have sold 1.3 Million movies for iTunes.
This time they are adding new partner which is the Paramount. iTunes movies was up from 100 to 250 movies giving them the another edge in the coming years.
Steve mentioned about the total market share and again and again he competes once again to Microsoft as he presented the statistics for Zune. Statistics shows that Zune market share as of November was only 2% and for iPod it was 62% and for the others it was 36%. He quoted with words: "No matter how you spin this, what can you say..." Steve presented the new ads for iPod which was very cool and unique.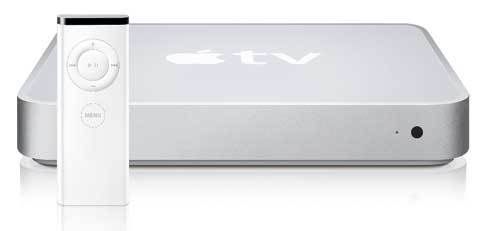 Apple TV code name iTV

The new Apple TV device which allows you to enjoy your media in the big screen is also a direct assault to Microsoft version of Media Player. You can connect it to iTunes to PC then wirelessly communicate to Apple TV to view it in big screen. It has 120 dpi, 40 gb of hard disk, a 802.11 wireless network which supports b+g+n connection and powerd by intel. It can support video, music and photos. It can auto synchronize and stream content up to 5 computers.
I think it's an awesome kind of device.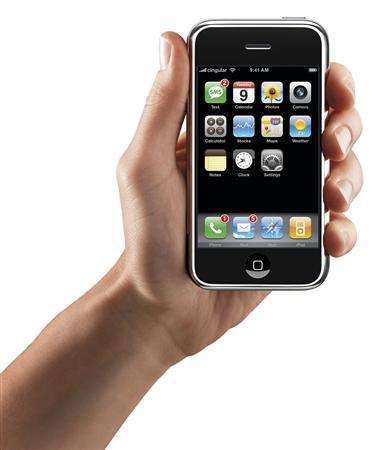 iPhone

I think this is the most awaited presentation for Apple as Steve Jobs get serious and started to feel the beat of the momentum. The moment he said "This is a day I have been looking forward to for 2 years and a half years…" was something that you can feel there is something big that will revolution the world the way he did when he showed the first Mac with user interface way back in 1984.

I remember last January 12, 2007 when I celebrated my birthday earlier at Big Bees restaurant with my family as I have to go back to my work before my birthday. I was a little bit late when I got there and the moment I sit down my younger sister ask me immediately and ask "Narinig mo na ba ang iPhone?" Instantly, in less than a second I said "Ano yung kay Steve Jobs?" Then I ask her again: "Paano mo nalaman?" and she said "I saw it in TV Patrol (our local news)." I said to myself, even if I haven't seen the Macworld keynote the fact that our local news advertises this mobile phone means it's something big and exciting.

Here's why you should Wow yourself with this phone.

It has a widescreen iPod with touch screen controls; it is a revolutionary mobile phone; A break thru internet communication. iPhone simply reinvent the mobile phone because of multi-touch screen using your fingers.

The iPhone is a combination of iPod, phone and navigator.

Once again Apple have invented something big from mouse, click wheel and now multi-touch.

The iPhone has a 3.5 inch screen, 160 ppi (pixel per inch) and a one home button. It is 11.6 mm thin and has a 2 megapixel camera. At the front it has proximity sensor-it sense when physical objects get close so it turns off display and touch controls instantly, ambiant light sensor-to match the display and lighting condition for better user experience and saves power and then accelerometer to sense if it is portrait or landscape.

Important Features

iPod

-

You can touch your music.

-Gorgeous album art.

-Cover flow.

Phone

-

Visual Voicemail, quad band gsm +edge.

Wifi and bluetooth 2.0

Conference Call

Navigator

Rich HTML

Safari WebBrowser – a whole new site and not just a baby browser or WAP but a real browser.

Google maps – Satellite images, directions, and locations

Widgets – Small apps for day to day life like stocks, weather and so on.

IMAP- A free "push" IMAP from Yahoo. Which means once you get a mail it will push to your e-mail right into your phone.

What more can I say? I have look a lot of mobile smart phones from nokia n series, sonyericson w series and smart phones like treo 650, treo 700, HP ipaq, P910 and so on and I think iPhone is simply way above this phones. It's smart and cool truly a technology fashion.