Bill Gates: International CES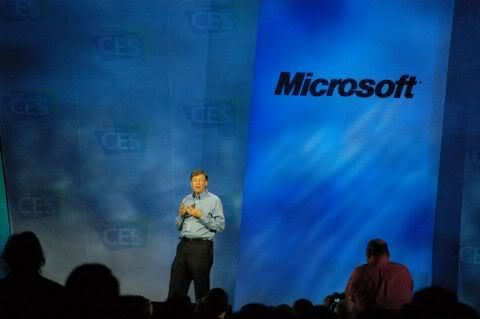 After watching Macworld and writing articles about it I decided to watch Microsoft keynote version and finish it just today. The keynote started with a very cool presentation with digital tools coming from Microsoft or how Windows Vista became a key player.
Then Bill Gates started the usual speech that he does but seriously speaking I find it quite a little bit boring because it seems there is nothing new. I guess it is because I always watch all of his Webcast and I don't find it interesting already. The key points that Bill is trying to let me absorb have already been there. From system integration, exciting features of
Vista
, Office 12 hovering features, e-mail and so on. It's like I have already seen that and the Webcast that they try to show seems so redundant already for me.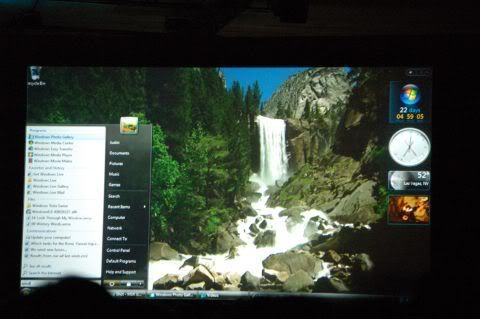 Vista

Justin Hutchinson presented the integration of Vista, Office 12 and Windows Live. DreamScene animated desktop that allows users to select a movie to be constantly playing in the desktop without interfering with other operations is something to be feel excited by Windows users. Justin also showed the Vista search capabilities to not only search files into the computers but as well as emails. Then Justin showed how easy it was to edit things using Office 12 just like a pro then use Windows Live and walk through Microsoft Virtual earth and feel the 3D animation as if you where there. The seamless integration of these three products is always something to be respected.
GroupShot features in Vista that allow users to manipulate photos and combine elements from different images to fix problems are just a few exciting things to come once Vista is release this coming January 30, 2007.

New devices in the ultra mobile PC class were also mention such as HP TouchSmart PC, Toshiba prostegee R400, Sony Viao VGX-TP1 and Medion UMPC.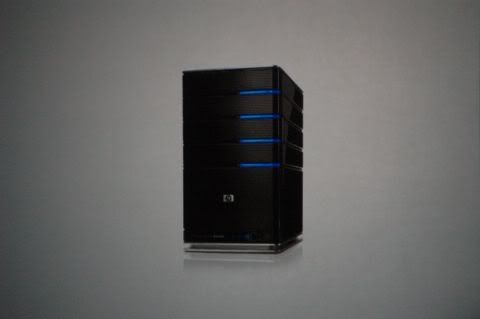 Windows Home Server
Next is Windows Home Server for homes, developed by HP. Features includes the ability to automatically reconfigure storage when new discs are added to the box, plus manage connections inside the house. The software includes automatic backups for PCs, and connectivity for Xbox and Zune.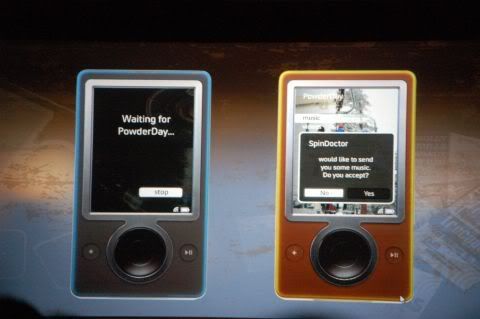 Zune
Microsoft declared its commitment to the platform, with promise to improve software and hardware, and the community of music around Zune. Robbie Bach said "This is a place where we are deeply committed to being successful, and you're going to see us in this space in a leadership position in the years to come."
I wish you luck against Apple…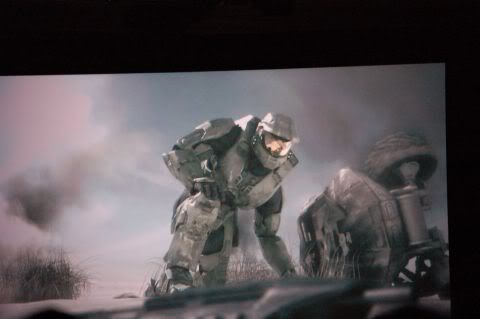 Halo 3
It's back and ready to take the console games by storm again as Hallo 3 will rise once more for the final chapter. Gaming was the hot topic from the announcement of IPTV for Xbox 360 to Xbox Live for PC.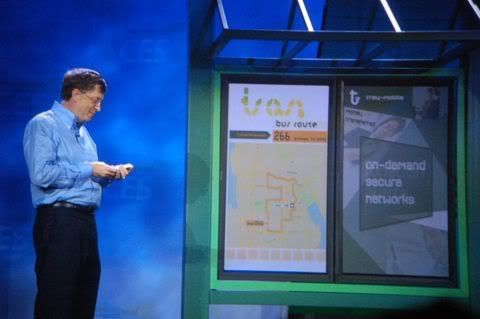 A glance of the future
The keynote ended with the futuristic vision of what will be the exciting things to expect in the coming four to five years. It showed information about your next arrival while waiting at the bus station, information about the products you bought from grocery while you put it in your high tech kitchen table and the type mood you have in your own room.
I begin to wonder these following questions: Why do people transform into dumber dude as life switch into high tech world because why do they have to ask the machine what food is healthy? Why do I need an animated projected wall while I sleep at night when I should save some electricity? Why do I need a note while playing games at wall of my bedroom when most of the time I can't live without my cellphone.
I think Microsoft did create a lot of great innovations in our futuristic life but the major problem is choosing the right tools to innovate in order to capture consumer desire.