Enterprise: Ways on preventing temptation
For the past weeks rumors have been buzzing around my clients company regarding reading modification of a certain employee. For seven long years in a row now, this kind of problem has never been solved due to poor database and system security. It's so amazing to see how this kind of company still manages to survive and continuously implement grievance case to individuals.
I still believe that it is every job of an information worker particularly the MIS department to make sure everything is secured, efficient, traceable and seamlessly innovative since system applications have become the back bone of a company. What else can you do when the people inside this department seems to have lost their passion and simply be contented on what they have. I just can't blame them.
This is a good example of what will be the effect if we don't re-invent the company and welcome change. And it will be harder for me more than ever since the administration will put more pressure on me to deliver the new system.
I have been taking notes on this type of problem and at the same time executing it to make things happen. Want to know my solution? Here it is:
It's so happen that SQL Server 2000 is not a file base type of database and so I don't have to worry about illegal access on it.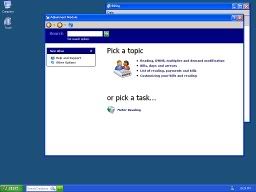 [
Large View
]
This is the adjustment module. It is one of the most critical modules in my client's blood line. The top two links which is under pick a topic category will be the focus of my blog.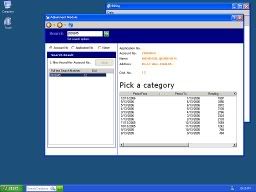 [
Large View
]
Here's what happen if we search some customer and perform some task. At the right side under category are the consumption results of a particular customer. It includes date, reading, KWHR and amount to be charges.
[
Large View
]
If you happen to select the "Reading, KWHR, multiplier and demand modification" category this will be the interface. As a preventive measure to those users who have evil plans. Simply read the details box at the left side of the current module and you will notice the thoughts that I write made especially for the user. It goes something like: "Please be informed that illegal adjustment of reading is punishable by law."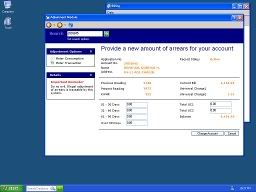 [
Large View
]
Here's another one when you select the "Bills, days and arrears." This is even more critical since it involves previous bills that were not paid by the customers. On this module the important reminder says something like: "Do no evil. Illegal adjustment of arrears is traceable by this system."
Sometimes we just have to implement brute force to teach old dogs new tricks and for them to cooperate.