Badminton: Intensity G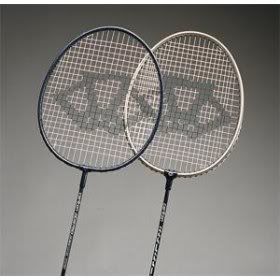 Yesterday, while I was working on my never ending system, one of my officemate Jojo approached me and said,
"Mark laro tayo ng badminton bukas kalaban natin sina Erwin at Chris."
I was surprise and was filled with excitement and said,
"Sure!"
Then he made a follow up and said,
"May pustahan pa naman."
I was smiling when he said that and said,
"Sure no problem."
As I go back coding, I told myself:
"It will be fun because it is filled with thrills and you bet the intensity is like there is no tomorrow."
It's been a week since I played badminton because my badminton racket cracked-up during my last game. I already had two rackets destroyed and decided to make some timeout to let go of the curse that hunts me. At around 5pm I decided to prepare myself for the ultimate challenge, I work out for one hour and thirty minutes and tried to condition and refresh my mind what are my mistakes and what must be done.
8:30am August 31, 2006 one of my officemate Jojo ask me
"Ma men handa ka na ba? (Jojo was the first guy who made an alias name for me which is "Ma Men" I don't exactly know why? mybe im just too cool to be true.)"
I was kidding around and said to him:
"Wag nalang siguro marami pa akong gagawin."
He immediately reacted and said,
"Sige ka magbabayad tayo."
I was really laughing and said:
"Joke lang sure."
I ate a lot, drink milk, light work-out and sleep enough to power up my body. At 5pm he visit me inside the office and said,
"Ma men halika na laro na tayo."
I decided to get up and ware my best attire of course, the usual all Nike brand from shirt down to shoes to boost my confidence level.
When we finally arrive the gym at around 5:30pm Erwin was already there and playing. I guess he wants to be in shape as early as possible, unfortunately his partner was not there yet. Which gave me and my partner and edge over them because we made some necessary adjustment and team work was really high between the both of us. We even manage to have one game since Erwin was not yet finish.
When the time has come where we have to justify which among us is the best I just can't believe how the intensity shoot-up from normal mode to extreme. It's like a do or die type of game hahaha.
In my case, I have been thru this kind of situation before during our sports fest and I already experience a lot of different game which is almost the same with this event however, putting some bets is totally different. It's more like a championship match game.
During the first game, one of the most annoying mannerism that I frequently do was I kept on watching what score it was and my mind is so focus on taking the lead instead of focusing how I should play the game. It was really odd and made a big difference in my performance because the way my mind works becomes different and when it's different you bet it will affect your proper moves.
Understanding all those things I am very much fortunate that I could control my mind and told myself to focus on the game instead on the scores. Yes, and that's what I did. The result was we own the first game and it was not as easy as it may seem. Thankfully, my partner shared the same passion like me which is: To win.
Second game was different. They made new adjustments that killed us. All possible smash that they could possibly hit will be directed to my partner and if they see me they would rather hit it high above my reach and straight directly to my partner. Sometimes I began to ask my self: "why can't you just bring it to me hahahaha." They know exactly the formula: that once the shuttle is mine it will definitely be smash as hard as I can to the point that they could not see it coming. They have seen our strength and weaknesses and they decided to go to our weakness.
I made an awful counter which sometimes misses the shuttle or return it on smash mode since everything is a well plan execution. But, we made sure that we gave them a good fight, we rally all the way to give them a tougher victory on the second game. Unfortunately, we lost the second game.
The third and final game is the most intense and would definitely set the bar between winner and loser. The funny thing about it was the adrenalin rush was totally reset since the third game took a little bit more time to start maybe because my partner wants the pressure to let go and allow ourselves to be more relax. The hyper moves was totally drained in a couple of seconds but immediately made a huge comeback after we our opponent made two serves against us. It was so thrilling than ever because my partner and I was on the move of catching up against them and the moment we reach the peak which is ten all everything turn into a whole freaking serious game. What my opponent did not realize I was focusing much of his strength during the first couple of scores. I frequently gave him long and high range so he will use his smashing powers to make some point. It was pretty good but it was draining him a lot. The moment we reach the peak of the game he was already grasping his breath and this time it's my turn to initialize the kill since they haven't been giving me the exact position to taste my own smash. Due to exhaustion most of their returns are directly to me in a very exact position I like. We did manage to rally from twelve, just two points ahead of them. Then they made a comeback and tied us. During those deadlock time, one goal I decided to focus on my moves to kill the serve as best as I can. With a little this and that I made it.
Now it's my partner time to make the serve. Carp, they made an assault which was good enough to kill it in an instant. It's my second and last serve and this time I just made sure that it will be good enough to hit the right direction and let them return it to us but the catch is the key player is so tired, pressured and almost dying with intense. The thirteen score was a good smash by my partner and the fourteen score was good smash by me and the last but not the least the fifteen score was a net by the key player. I gave him what he really wants a long and high shuttle which was good enough to perform the best of his smash. Too bad he was so exhausted and hit the net.
We just won wahooo hehehe. What's the price? A cool and tastey Gatorade and they paid the cost of the shuttle hahaha. I know they will make a comeback and this time I think they will eat us. For the meantime let me enjoy my victory first and tomorrow's buzz will be fascinating hahahhaa.
Time to eat my dinner!