I love this game!!!
We had an opening basketball tournament here in CELCOR last saturday november 19,2005.
During the opening game we had trouble with the uniform since it was not finish yet.
During the parade where we just walk around the compound we didn't wear our uniform since it was not completed. To make things worse it was also our first game.
Fortunately at around 9:30 am at the middle of the opening speach our uniform finally came in. Thank God. In fairness we had the most cool uniform.
Im lucky enough to have the uniform for free. Nothing beats free stuff ei....hehehe
Here are some shots....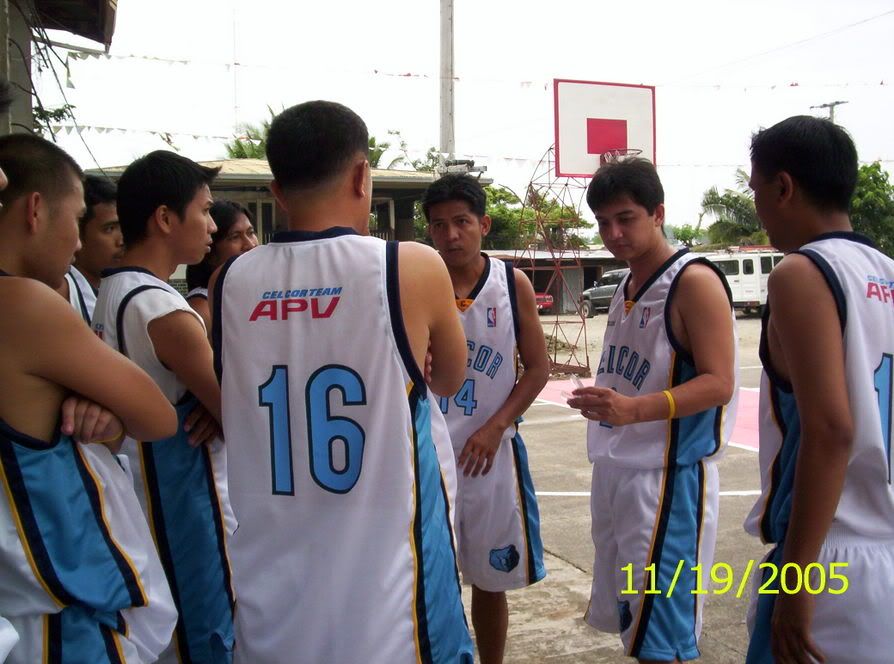 ayan isip isip hehehe....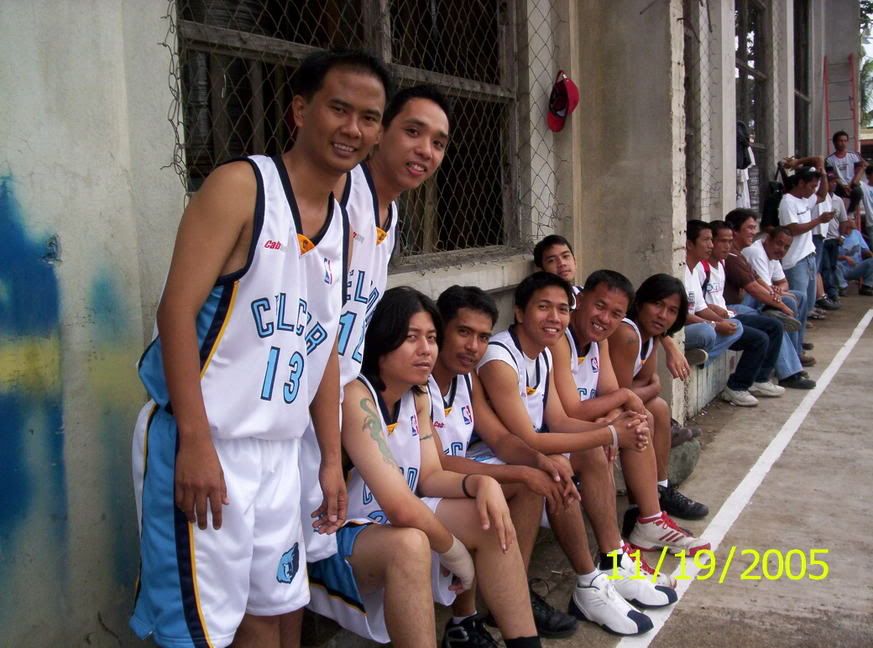 ayan masaya pa kami kasi first quarter pa!!! hehehe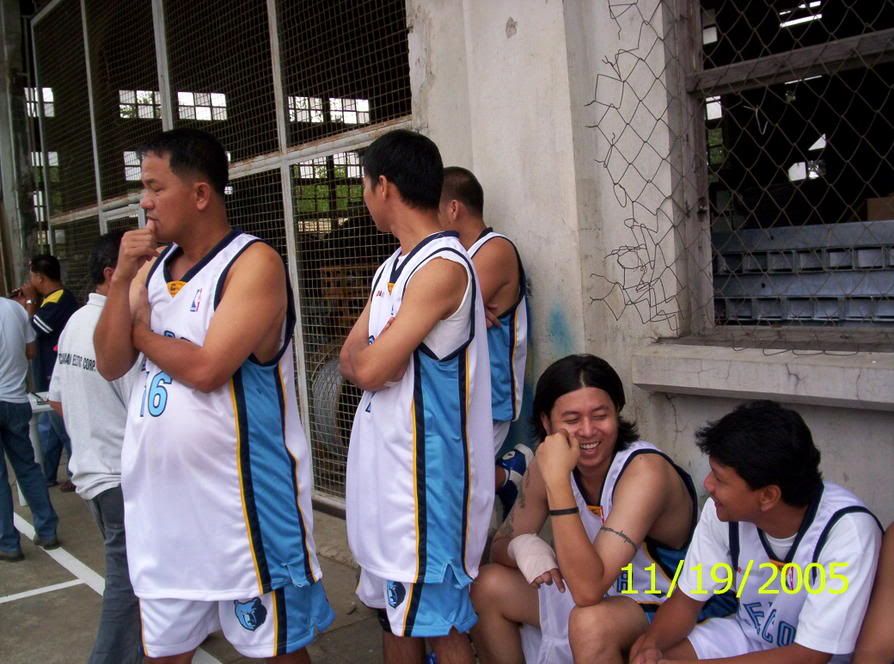 coach mukhang seryoso ka na ha...iba na ata ang takbo ng laro!!!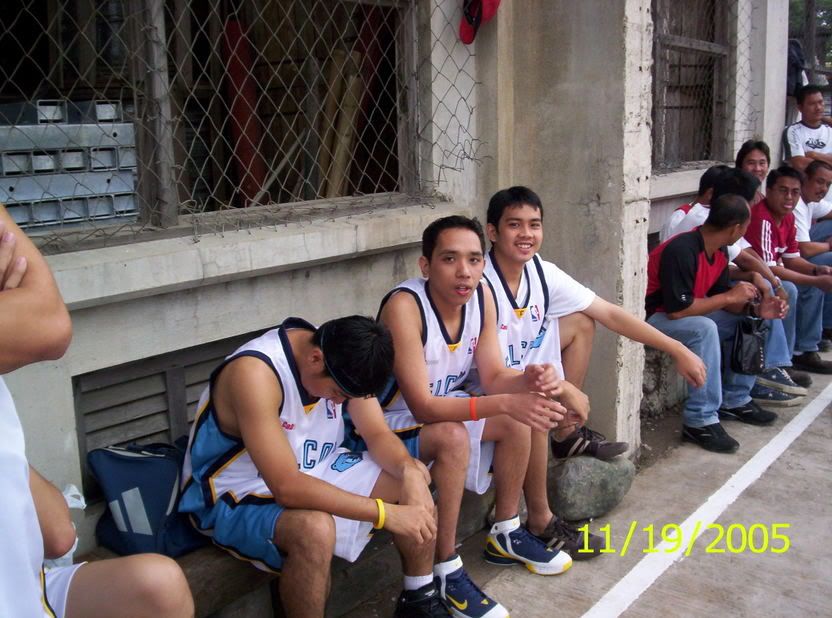 Dennis wag ka ng umiyak...smile parin kami ni otep kahit talo hahahaha...
I think we have more games to come. We just hope that we can make 1 win hehehe.