My First Trophy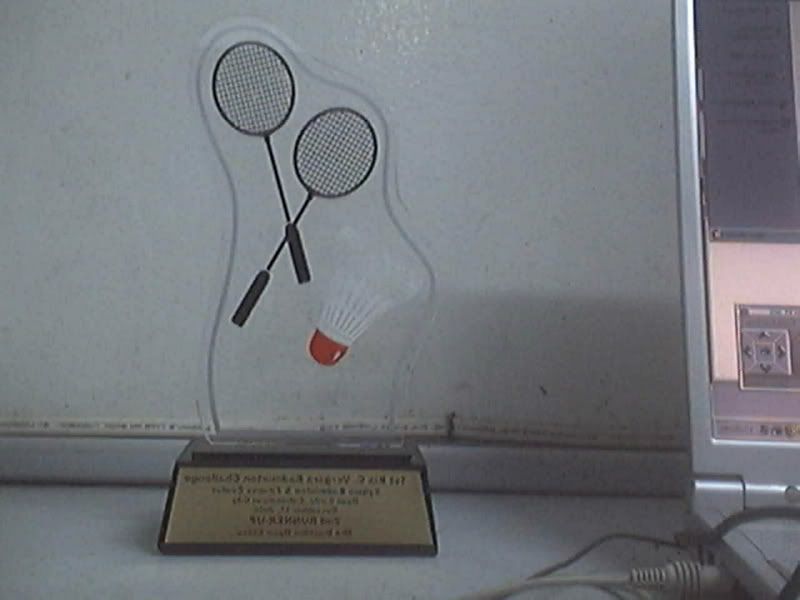 It's so funny how I am so desperate to have a trophy considering one can simply buy a hundred set of trophies just to satisfy the erg of having one. But I do believe that the challenge I experience during the event is simply priceless. Experiencing those thrilling moments is something that will live forever inside me. The memories of cheers, smile and lots of fun will always make me ponder and say to myself with a smile "What a journey it was."
Imagining yourself walking towards that trophy, shaking hands and hearing the crowd clapping their hands, cracking funny jokes "naka dali rin sa wakas… halos araw araw yan nag prapractice…mayaman na ang syquio(badminton gym) sayo!" and chants "Yeah mark!" is something that put me into two consecutive sleepless nights( the night before the event and after the event.) truly, you can feel the magic in the air.
Looking back during my childhood years basketball was always something that I enjoy and love to play. Almost every after school I always play and play and play but there is something about basketball that made me feel different because no matter how hard I try it seems it was never enough and just lately I realize that in basketball sometimes there's politics for you to be on top five and that made me focus on badminton.
Thanks to my father who is a very sports minded person. He always influence our family on sports that are very interesting.
For the meantime allow me to enjoy my victory and share to you my first ever 2nd runner up trophy in Mix Doubles.