Database Search
Database...Database...Database what a pathetic word! It's because of this database from foxpro that I could not surf the net, blog, check the news and do my internet routine maintenance. I can sense that even my grammar and spelling in english is getting hell as coding your database program.
Imagine all i know is select, if, case and all those weird variables that I use to assign specific values. Life is indeed sucks especially when everything your world turns is just the four walls of your cubicle.
For the past 2 weeks my laptop seems to be running 24 hrs and 7 days a week due to this hellish administrator that keeps on changing standard settings. Did you know that im suffering in here! However, on a positive side just this afternoon we seem to get along together. Thank God for happy thoughts. I just hate it when the abiance in my environment is nothing but pure evil. We don't need to like each other to work together right. Just cooperate and everything will be fine. And don't worry im not after your position I have my own empire. Cheers to my mortal admin for being happy this afternoon.
Let there be love in out office hahaha.
Let's talk about real work...So I was board and sick while watching the progressbar reach the fullbar so I decided to work on something else and yet related to my system. This time it was my own database search. This tool has been stuck quite a while I worried a lot of times about the critical part and since I can't just execute things normaly as I used to because of this conversion I end up working full time on the minor part of my system.
The good thing about this module is it's so simple and yet so interesting...Check this baby out.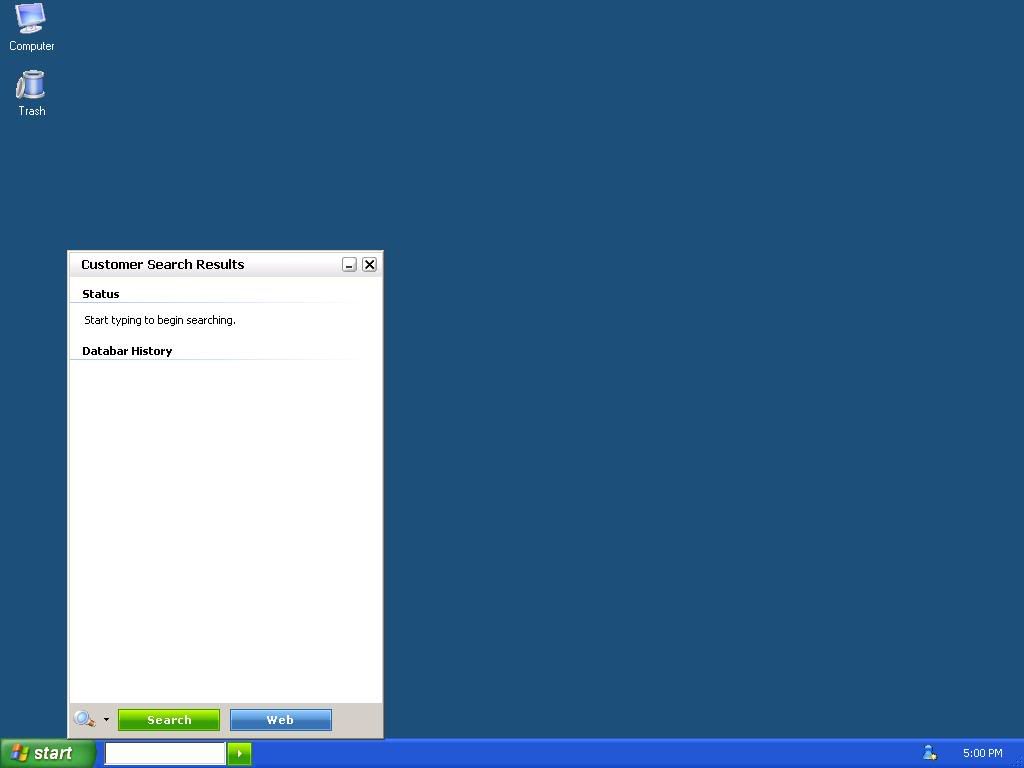 Remiscing the old days ei...I actually have shown you this module before. But the thing is it was not complete. I could still remember clearly how Vernon laugh at me and made fun on me after he discovered the catch on this module...It's ganna be our little secret hehehe. Don't worry it's already fix.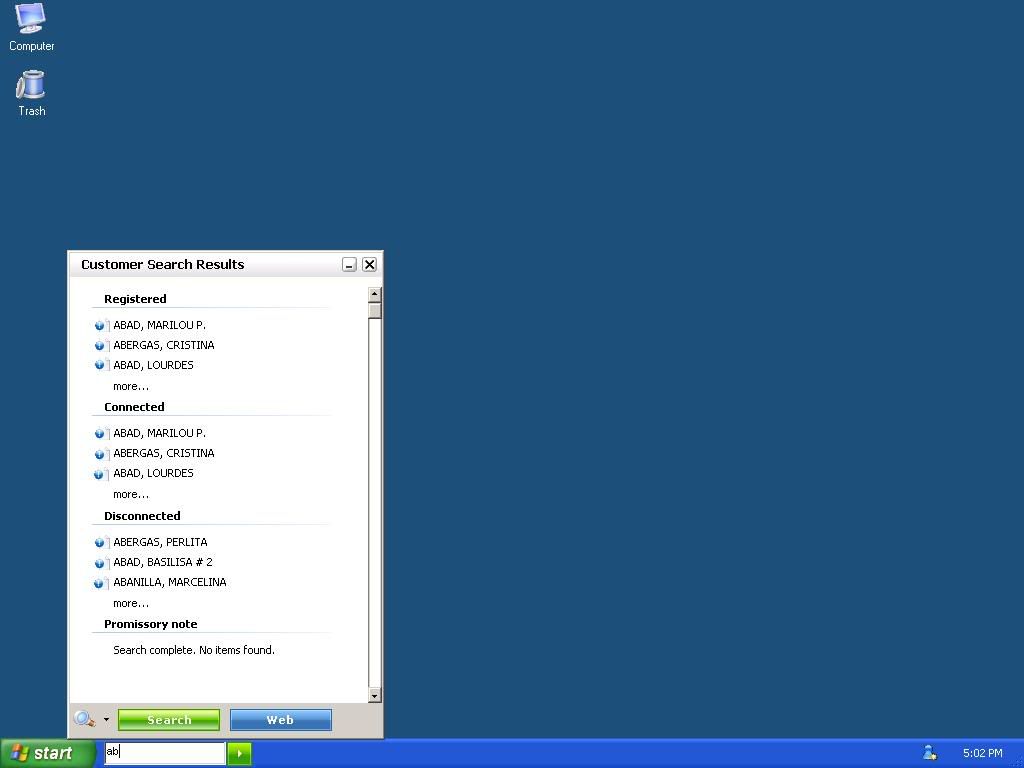 Behold...this baby really works now. It's actually filtering records on real time and if ever it found out empty records it would show remarks. I was thinking of the same pattern with desktop search in windows wherein it allows to resize and move the next title whenever it has empty records and it should display more than 3 records depending upon the number of files found and the category but then I realize hey dekstop search filters data inside its own pc and does not runs via networks. Technically if I do that I bet connection timeout will happen. Why work so hard when you can do it in a very different and smart way.
What you will notice in here are the lines whenever your mouse moves to a corresponding results. Wehenver you click on the results automatically the specific module that correspond to the results will appear. Example if you click the name under registered new application module will appear or if you click the connect results connect confirm module will appear to give you a detailed information about its results.
The next interesting thing is the more links. When you click on it here's what happen...
Vioal! tanananan my menu. Though its not yet finish yet because I was too excited to bloag about this hehehe. Just check out the logo of wormz and the design. It's really brilliant! Don't you think so?
Time to continue my conversion...database...database...database...lalalala